Hearty, but not heavy, Polish dining
Cooked to Order
On daily basis, we choose the best possible ingredients to make our food delicious. We start with picking the best veggies & meats on market and use them to craft our plates. Everything is freshly cooked to order in our kitchen.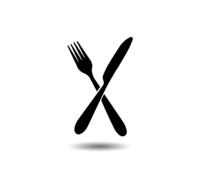 Polish Dumplings
Choose filling: meat, sauerkraut & mushroom, potato & cheese, potato & cheese & jalapeño, potato & cheese & spinach
Polish Sausage
Polish sausage, regular or spicy
Add sauerkraut on the top +2$
Schnitzel
Breaded lion pork or chicken, baked and topped with sauté mushrooms
Add saurkraut on top +2$

Royal Platter
Combination of: beef stew, one cabbage roll, two pierogi (one kind)
Experienced Service
After many years doing catering, for many clients, we have decided that we will not have set menu for our caterings. We figure out that every costumers is different and has different needs, for different parties.
Prepared for You
We are creating catering specifically for Your needs, due to that please look over to our menu, and choose which items You are interested in. So, send us email to polkarestaurant1@gmail.com with all the details including when, where and for how many people.
Full service if needed
We can do full catering option from delivery to full service, or just deliver the food to You. We have our own chafing dishes for upscale parties, or aluminium trays for small gatherings. We will work with You to make sure everything is delicious and You are satisfied with our service.

www.polkasupply.com
Since 1994 we are selling delicious polishfood at Polka Restaurant, 4112 Verdugo Rd. Los Angeles. Lots of customers have fallen in love with our products so we decided to open online food market store to deliver our amazing food to your door witch you can reheat anytime you want.


Monday - Tuesday Closed
Wednesday - Friday 11.30 am - 3.30 pm, 5.00 pm - 8.00 pm
Sunday - Saturday 11.30 am - 8.00 pm
Polka Restaurant
4112 Verdugo Rd. Los Angeles, CA 90065